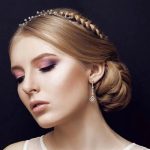 Wedding Makeup for Photos: How to Look Stunning in Every Shot
Your wedding day is one of the most cherished and memorable moments of your life, and you want to look absolutely stunning in every photograph that captures those precious memories. From the first glance to the final dance, your makeup plays a pivotal role in enhancing your natural beauty and ensuring you radiate elegance and confidence.
Choosing the Right Makeup Look
Considering the wedding theme and venue:
When selecting the perfect makeup look for your wedding, it's crucial to take into account the overall theme and venue of your special day. Whether you're having a romantic garden wedding, a glamorous ballroom affair, or a beachside ceremony, the ambiance and setting can greatly influence your makeup choices. For example, a soft, ethereal look with pastel shades would beautifully complement a bohemian outdoor wedding, while a bold and glamorous look with smoky eyes and a vibrant lip color could be more suitable for a lavish indoor celebration. By aligning your makeup with the theme and venue, you create a harmonious and cohesive bridal aesthetic.
Complementing the bridal gown and accessories:
Your wedding gown and accessories should serve as inspiration for your makeup look. Consider the style, color, and intricate details of your dress when deciding on your makeup palette. If your gown features delicate lace or vintage-inspired elements, a classic and timeless makeup look with neutral tones and a red lip could be the perfect match. On the other hand, if your dress is modern and sleek, you might opt for a more contemporary makeup style with a focus on luminous skin and a nude lip. Additionally, coordinate your makeup with your accessories, such as jewelry and headpieces, ensuring they work together harmoniously to create a cohesive bridal ensemble.
Enhancing natural features while maintaining elegance:
One of the key principles of wedding makeup is to enhance your natural features rather than masking them. Aim for a look that celebrates your individual beauty while exuding elegance and sophistication. Emphasize your best features, such as your eyes, lips, or cheekbones, using appropriate techniques and products. For instance, if you have captivating eyes, focus on creating a mesmerizing eye look with carefully applied eyeshadow, eyeliner, and mascara. If you have naturally full lips, enhance them with a flattering lip color and precise application. Remember, less is often more when it comes to achieving an elegant and timeless bridal look. Maintain a balance between enhancing your features and allowing your natural radiance to shine through, ensuring you feel like the most beautiful version of yourself on your wedding day.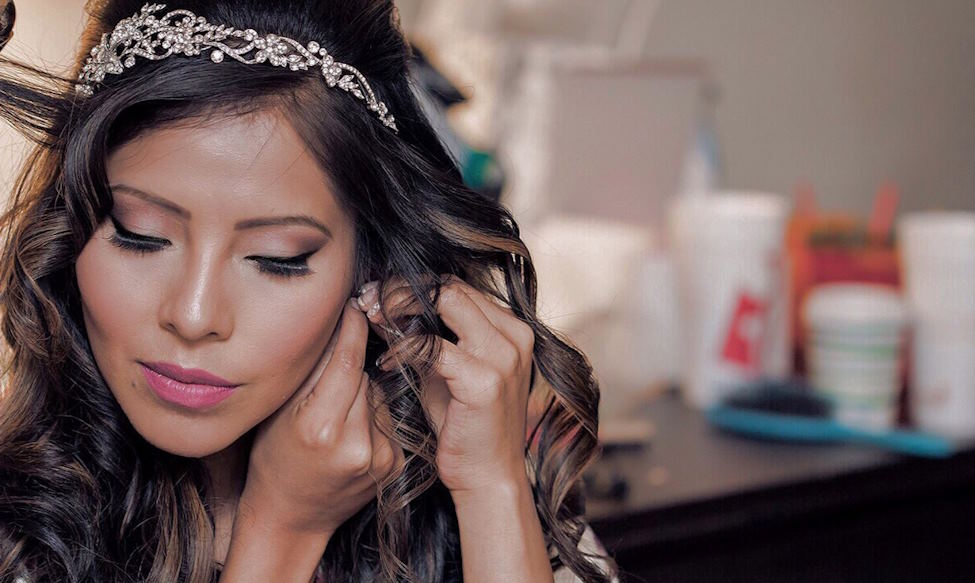 Accentuating the Eyes
Choosing the right eyeshadow colors:
When it comes to accentuating your eyes on your wedding day, selecting the right eyeshadow colors is essential. Consider your eye color, skin tone, and overall makeup look to make the best choice. For example, if you have blue eyes, warm tones like copper, bronze, and peach can make your eyes pop. For brown eyes, earthy shades like rich browns, deep greens, and golden hues can enhance their depth and intensity. If you have green or hazel eyes, purples, plums, and mauves can bring out the green tones in your eyes. Remember, you don't have to stick with neutrals; feel free to incorporate subtle pops of color that complement your overall wedding aesthetic.
Applying eyeliner and mascara for definition:
Eyeliner and mascara are crucial for defining your eyes and adding depth to your overall look. Opt for a waterproof and long-lasting eyeliner to ensure it stays in place throughout the day. Depending on your preference, you can choose between a classic black liner for a timeless look or experiment with a softer brown shade for a more subtle effect. Apply eyeliner close to the lash line, either with a thin line for a natural look or with a thicker line for more intensity. Finish off with a coat or two of volumizing mascara, focusing on both the upper and lower lashes to open up your eyes and create a captivating gaze.
Using false lashes to add volume and drama:
For an extra touch of glamour and drama, false lashes can be a game-changer. False lashes add volume, length, and definition to your natural lashes, making your eyes appear larger and more alluring. Choose lashes that suit your eye shape and desired effect, whether it's a natural flutter or bold and dramatic. Apply lash adhesive to the strip and carefully place it as close to your natural lash line as possible. Remember to trim the lashes to fit your eye shape before application. False lashes are an excellent way to elevate your bridal makeup and create a captivating look that will mesmerize in photographs.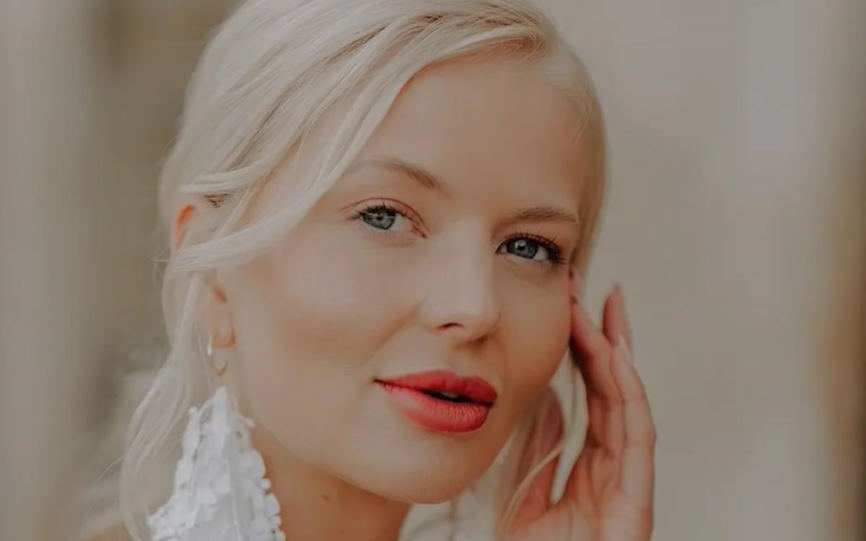 Touching Up Throughout the Day
Essential items to carry in the bridal makeup kit:
On your wedding day, it's crucial to have a well-stocked bridal makeup kit to ensure you can touch up your look and maintain its fresh appearance throughout the day. Some essential items to include are a compact mirror, makeup brushes or sponges, translucent powder, blush or bronzer for a healthy glow, lipstick or lip gloss in your chosen shade, and a small bottle of setting spray to help your makeup last longer. Additionally, consider carrying a concealer for any unexpected blemishes or under-eye circles that may appear. Having these key items on hand will ensure you're prepared to touch up your makeup whenever necessary, ensuring you look flawless from the ceremony to the reception.
Blotting papers and powder for controlling shine:
As the day progresses, it's natural for your skin to produce oils that can lead to unwanted shine in your photographs. To combat this, keep blotting papers and a compact powder in your bridal makeup kit. Blotting papers are excellent for absorbing excess oil without disturbing your makeup. Gently press them onto your T-zone or any areas that tend to get oily. Follow up by applying a light dusting of translucent powder to set your foundation and reduce shine. This combination will leave your skin looking fresh and matte, allowing you to confidently shine in every photograph without worrying about unwanted shine.
Refreshing the makeup without starting from scratch:
While it's important to touch up your makeup throughout the day, it doesn't mean you have to start from scratch. Instead, focus on refreshing key areas to ensure a polished appearance. Start by checking your foundation and concealer, adding a touch more if needed to even out any areas that may have faded or become less opaque. Reapply lipstick or lip gloss to maintain the color and moisture on your lips. Use a small brush or your fingertips to blend out any creased or faded eyeshadow, adding a pop of color if desired. Finally, give your cheeks a natural flush with a quick touch-up of blush or bronzer. By selectively refreshing your makeup, you can ensure a seamless and beautiful look without the need for a full makeover.