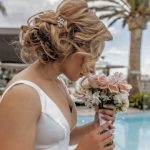 Tips for Choosing a Wedding Hairstyle That Complements Your Dress
Your wedding day is a momentous occasion filled with love, joy, and cherished memories. As you plan every detail, from the venue to the decorations, one essential element that should not be overlooked is your wedding hairstyle. Your hair has the power to enhance your natural beauty and perfectly complement your wedding dress, creating a cohesive and stunning look.
Complementing Neckline and Dress Details
Analyzing the neckline of the dress:
One of the key factors to consider when choosing a wedding hairstyle is the neckline of your dress. The neckline plays a crucial role in framing your face and accentuating your features. Take a close look at your dress and identify the neckline style – whether it's a sweetheart, V-neck, off-the-shoulder, or high-neckline. Each neckline has its own unique charm and requires a hairstyle that complements it harmoniously.
Matching the hairstyle to the neckline:
Once you've analyzed the neckline, it's time to select a hairstyle that harmonizes with it. For a sweetheart neckline, consider an updo or half-up, half-down hairstyle to highlight the shape and elegance of the neckline. An off-the-shoulder gown pairs beautifully with loose, romantic curls or a tousled updo, allowing the dress to take center stage. If you have a V-neckline, opt for a hairstyle that elongates your neck and emphasizes the flattering shape, such as a sleek updo or a cascading side-swept hairstyle.
Incorporating dress details into the hairstyle:
Don't forget to take into account the intricate details of your dress when choosing a hairstyle. If your dress features intricate lacework or embellishments around the shoulders or back, consider an updo that showcases these details, like a braided or twisted updo. If your dress has a stunning backline, consider a low or side-swept hairstyle to allow the intricate design to shine.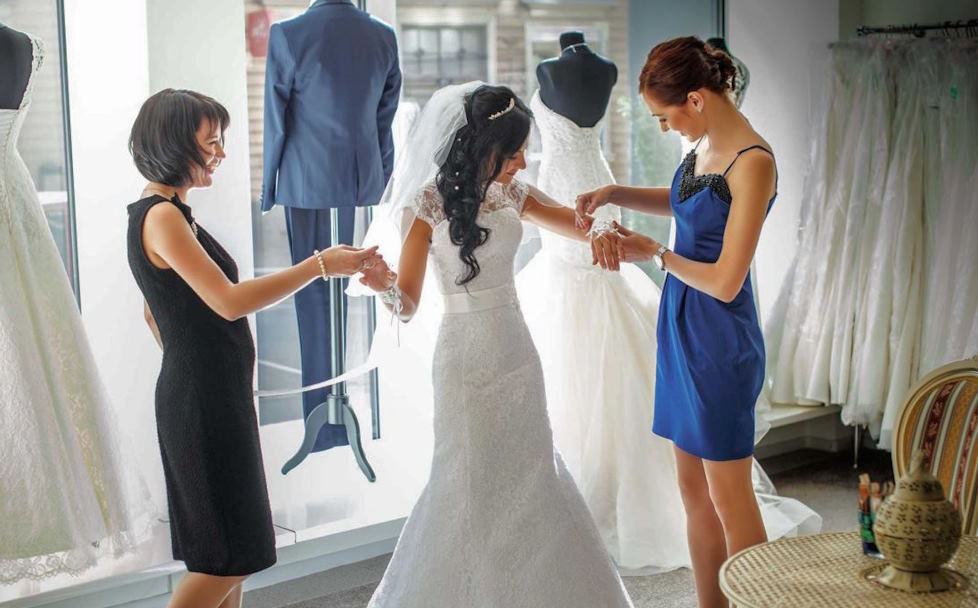 Hair Texture and Length
Working with different hair textures:
One of the essential considerations when selecting a wedding hairstyle is your hair texture. Whether you have straight, curly, wavy, or textured hair, understanding how to work with your unique hair texture is key. Embrace the natural beauty of your hair and explore hairstyles that complement its texture. For instance, if you have naturally curly hair, consider enhancing your curls with a loose updo or incorporating them into an elegant half-up hairstyle. If your hair is straight, sleek updos or polished braids can beautifully showcase the smoothness of your locks.
Choosing a hairstyle that enhances your hair type:
In addition to considering your hair texture, it's crucial to choose a hairstyle that enhances your hair type. Fine hair may benefit from voluminous updos or hairstyles that incorporate texture and volume, such as soft curls or a tousled bun. For thicker hair, intricate braided hairstyles or glamorous cascading waves can showcase the natural thickness and create a statement look. Emphasize the strengths of your hair type and consult with a hairstylist to find a style that enhances its unique characteristics.
Adapting hairstyles for different hair lengths:
No matter the length of your hair, there are various wedding hairstyles that can be adapted to suit your needs. For shorter hair, consider accessorizing with delicate hairpieces, opting for a chic pixie cut, or styling it into an elegant updo. Medium-length hair offers versatility, allowing for stunning updos, romantic half-up hairstyles, or bohemian braids. If you have long locks, you can explore intricate updos, cascading curls, or ethereal boho-inspired styles.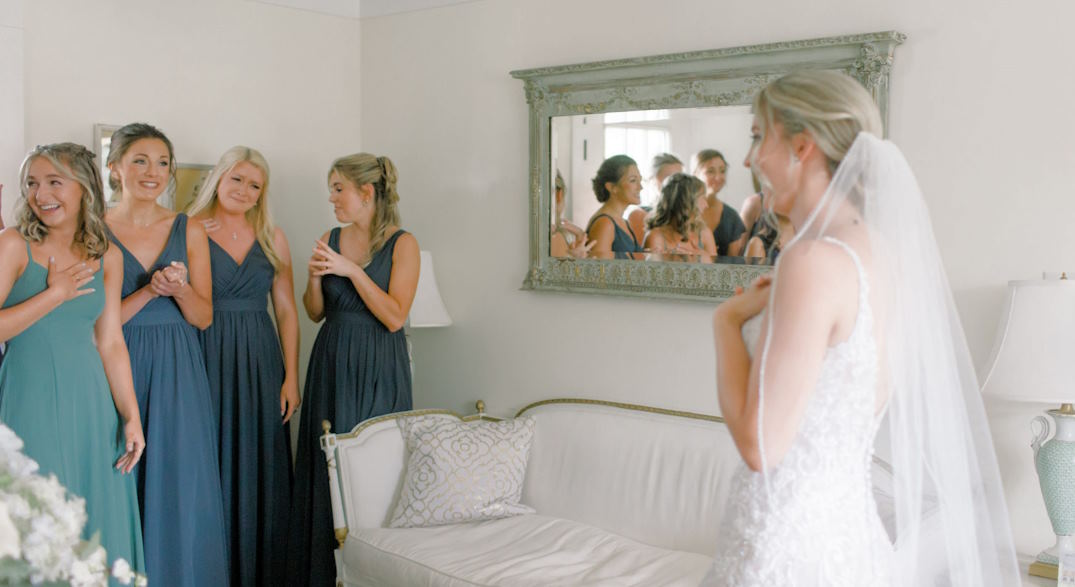 Considering the Theme and Venue
Matching the hairstyle to the wedding theme:
Your wedding theme sets the tone for the entire event, and your hairstyle should align with this theme to create a cohesive and harmonious look. If you're having a romantic and vintage-inspired wedding, consider soft, loose curls or a vintage-inspired updo adorned with delicate flowers or vintage hairpieces. For a modern and sleek wedding, opt for a sleek, polished hairstyle such as a sleek bun or a sophisticated ponytail. If your wedding is bohemian and whimsical, embrace loose, natural waves, or incorporate braids and floral accessories for a dreamy, ethereal look. By matching your hairstyle to the wedding theme, you'll enhance the overall aesthetic and create a seamless connection between your hair and the ambiance of the day.
Considering the venue's ambiance and setting:
The venue of your wedding plays a significant role in creating the overall atmosphere and vibe of the celebration. Take into account the venue's ambiance and setting when choosing your wedding hairstyle. For an outdoor garden wedding, consider loose, romantic curls or a bohemian-inspired hairstyle that complements the natural surroundings. If you're having a formal indoor wedding in a grand ballroom, an elegant updo or a sleek, polished hairstyle can add a touch of sophistication. By considering the venue's ambiance and setting, you can ensure that your hairstyle enhances the overall aesthetic and fits seamlessly into the surroundings.
Incorporating accessories that align with the theme and venue:
Accessories can elevate your wedding hairstyle and tie it together with the theme and venue. Choose accessories that align with the overall style and ambiance of your wedding. Delicate hair vines, sparkling hairpins, or a glamorous tiara can enhance a traditional and elegant wedding. For a beach or destination wedding, consider incorporating seashell hair accessories or bohemian-inspired headbands. If you're having a rustic outdoor wedding, floral crowns or woven flower accessories can beautifully complement a romantic, natural hairstyle. By thoughtfully selecting accessories that align with the theme and venue, you can add an extra touch of charm and personalization to your wedding hairstyle.